You are here

About
About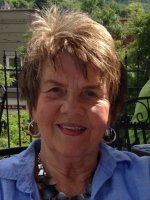 Norma B. Waldron
From early childhood, I had a love affair with numbers and math. In one particular college course, we studied the stock market and various other investment opportunities which I found intriguing. This led me to apply for a position as an investment advisor at the local office of a nationally known investment firm. I was hired and granted the opportunity to complete one full year of intensive in-house training, which enabled me to become fully licensed as a Registered Representative with E.F. Hutton. This designation allowed me to begin working with clients who were building investment portfolios of stocks, bonds, mutual funds, options, commodities and limited partnerships. Today, over thirty years later, using the LPL Financial platform, I train constantly and consistently to maintain up to date product and procedure processes for client assistance and convenience.
As much as I loved the world of numbers, I found that working in the world of financial services, brought me a much more enriching opportunity, that being the building of strong and lasting client relationships. As we built portfolios, striving to meet their personal financial needs and goals, we bonded together. Many of those early accounts and relationships are still on my books today. In the many years that I have served in the capacity of "Financial Advisor", I have learned that trust is the vital key to successful relationships and my lifelong hope is that I will never knowingly violate the trust that clients place in me and that I will always strive to serve them to the very highest capacity possible.
I would like to take this opportunity to say a very sincere thank you to all whom I have worked with so closely over the years of my practice. You have decorated my life. To any who are reading this and are perhaps searching for a connection with whom you could discuss your financial dreams and needs, I welcome your call.